An Adventurous Story
You deserve the best and we are in business to ensure that you get the awesome experience. No matter what happens, Adventure at Turning Point gives you a story.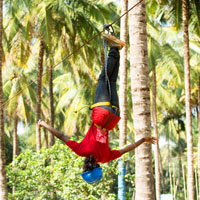 TURNING POINT VENTURE
Discover Yourself
Our mission is to help you Discover Yourself, our passion is to transcend from simply being a fun camp site into a place where our guests can nurture their mind, personality and tranquility.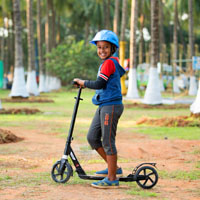 TURNING POINT VENTURE
At Most Safety
Safety of our participants is of Paramount Importance on all adventure activities. Hence we use Certified Safety Equipment to ensure at most safety.While your adrenaline pumps and fills you with energy, you can relax knowing that you are in safe hands.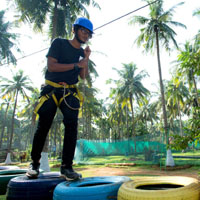 TURNING POINT VENTURE

KNOW ABOUT US

Learn Adventure Life Skills
@Tunrning Point Adventure

TURNING POINT ADVENTURES
WE'RE ALL ABOUT ADVENTURE

HAPPY CLIENTS OF THE CLUB
Testimonies
Turning Point

 

150 seating Conference Hall with OHP facility

 

Brightly illuminated campsite

 

Go green / eco-friendly atmosphere

 

Safety Environment fencing all round

 

Totally shaded area with trees

 

Stand by vehicle – Readily available at camp site

 

Special requirement if any will be catered for with some extra cost.
Awesome learning by fun model.Every activity is a prototype, one can relate to real time. Outcome of every activity carries with learning and feedback to every individual and team as well.

ColorWhistle - Web Design & Digital Marketing

Founder

wow, really a great experience.It is a treat for the nature and adventure lover.Trainers are really great . Moreover its a safe and adventurous place. We enjoyed with the beautiful drizzle. Thanks for our PSGR Krishnammal Management and the staff's of Turning Point.

PSGR Krishnammal College for Women

Faculty Development Program

We went for a corporate outing. The activities are fun. In addition to the standard team building activities practiced everywhere else, they have some nice entertaining games and challenges. The instructor and the staff were very helpful and streamlined.

After a long period of time, we had a chance of playing here with Joy and enthusiasm. It reminds us of our school days. We also came to know our physical fitness by doing these activities. Children look at us as 'Role Models' this aspect was very vividly brought out.

Ms.GOPIKA

with C S Academy

very good experience staying in the camp and the best ting was i got a bed in the conference hall just under a fan it was very comfortable the bed, the food everything is good and enjoyed a lot for these four days from 1st Oct. to 4th Oct. a short review by 8th class of the Lawrence school,love dale Ooty TN 643003.

Lawrence School, Lovedale

D Akhil Chowdary

CONTACT US
WE'RE ALL ABOUT ADVENTURE
MEET US
No.44, Raju Naidu Layout, 100 Feet Road,
Coimbatore – 641 012.
Behind Sandhai, Siruvani Main Road, Pooluvapatti (Near Alandhurai),
Coimbatore.
contact@turningpointventure.in